Regular price
Sale price
$32.00 USD
Unit price
per
Sale
Sold out
We print on 100% American grown cotton shirts. More info on the shirts and fit can be found on our sizing chart.
Black shirts are done by hand using only the highest quality inks with a discharge print method. Normal screen printing lays ink on top of a shirt, but discharge printing actually changes the color of the shirt fibers. This is a more time consuming process that requires precision, but results in a higher quality/slightly vintage look to the print, and a completely nonexistent hand-feel after the first wash.
White shirts are done by hand using only the highest quality water-based inks. The result is a slightly vintage looking print, with a very minimal hand-feel. Most printing lays an image on top of a shirt, but water-based inks actually dye the cotton fibers. This means your print won't crack or chip, and your shirt will stand the test of time.
The sleeve reads "positive energy activates constant elevation".
Model is 5'9", 170#, wearing a Medium.
Share
View full details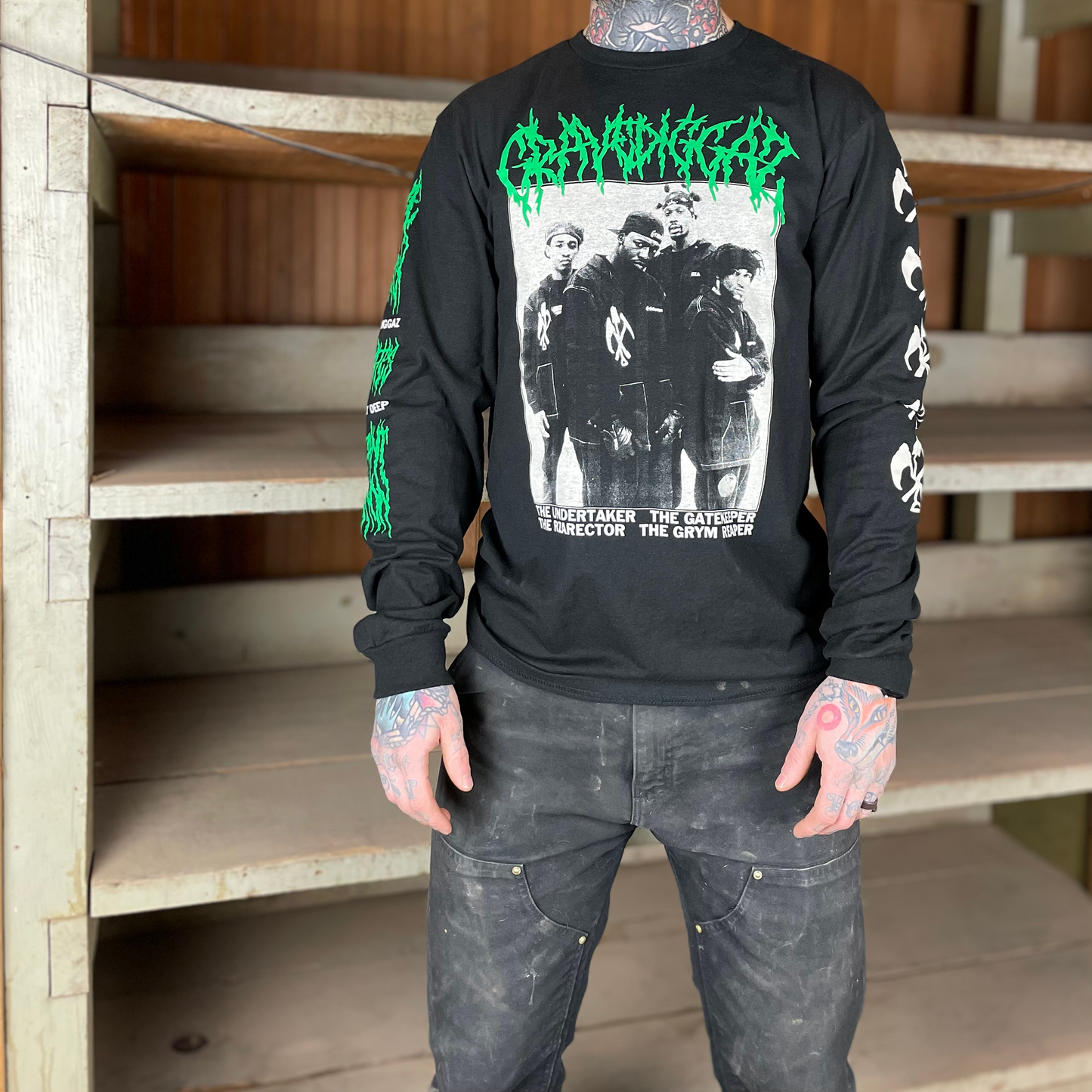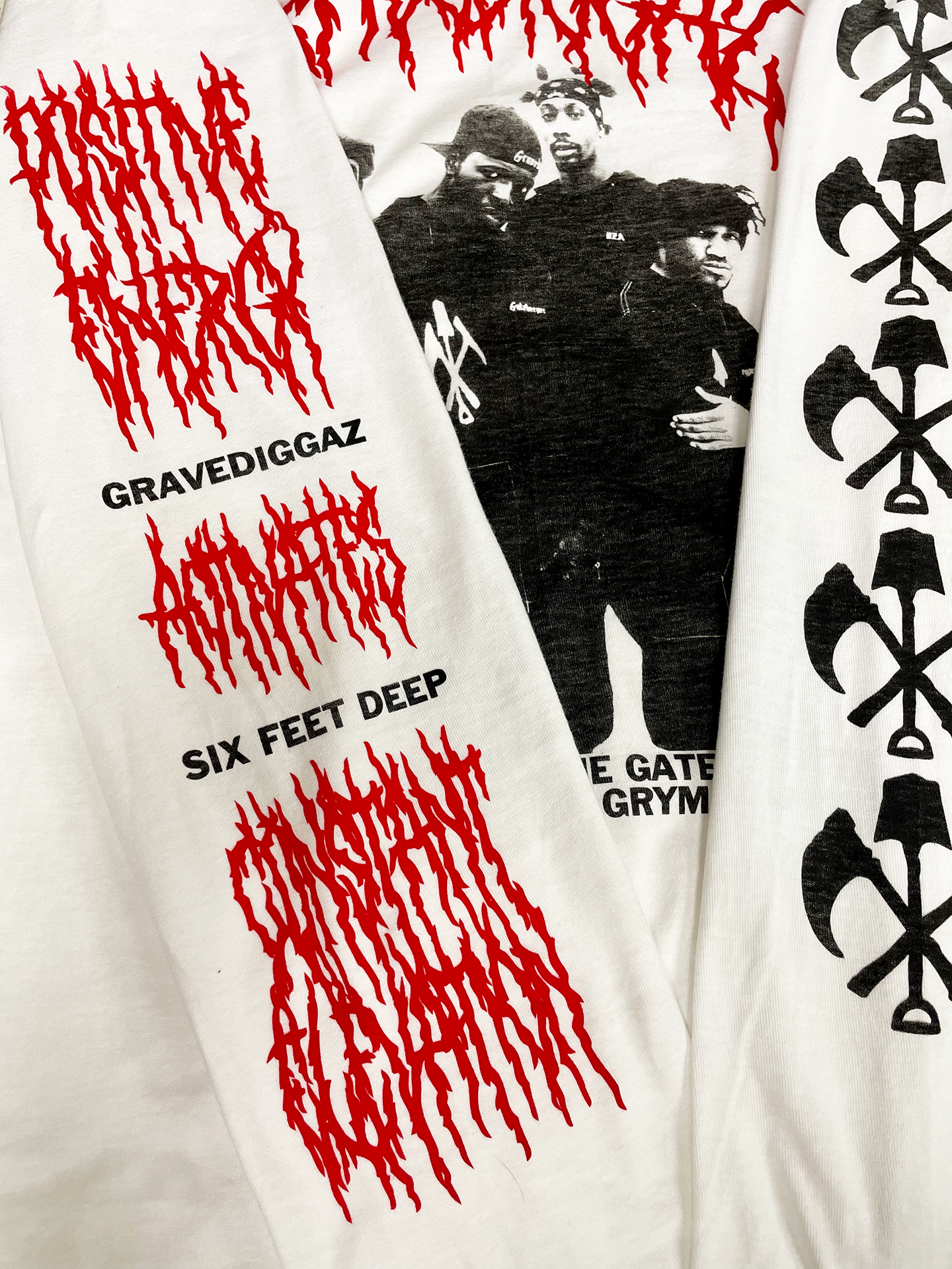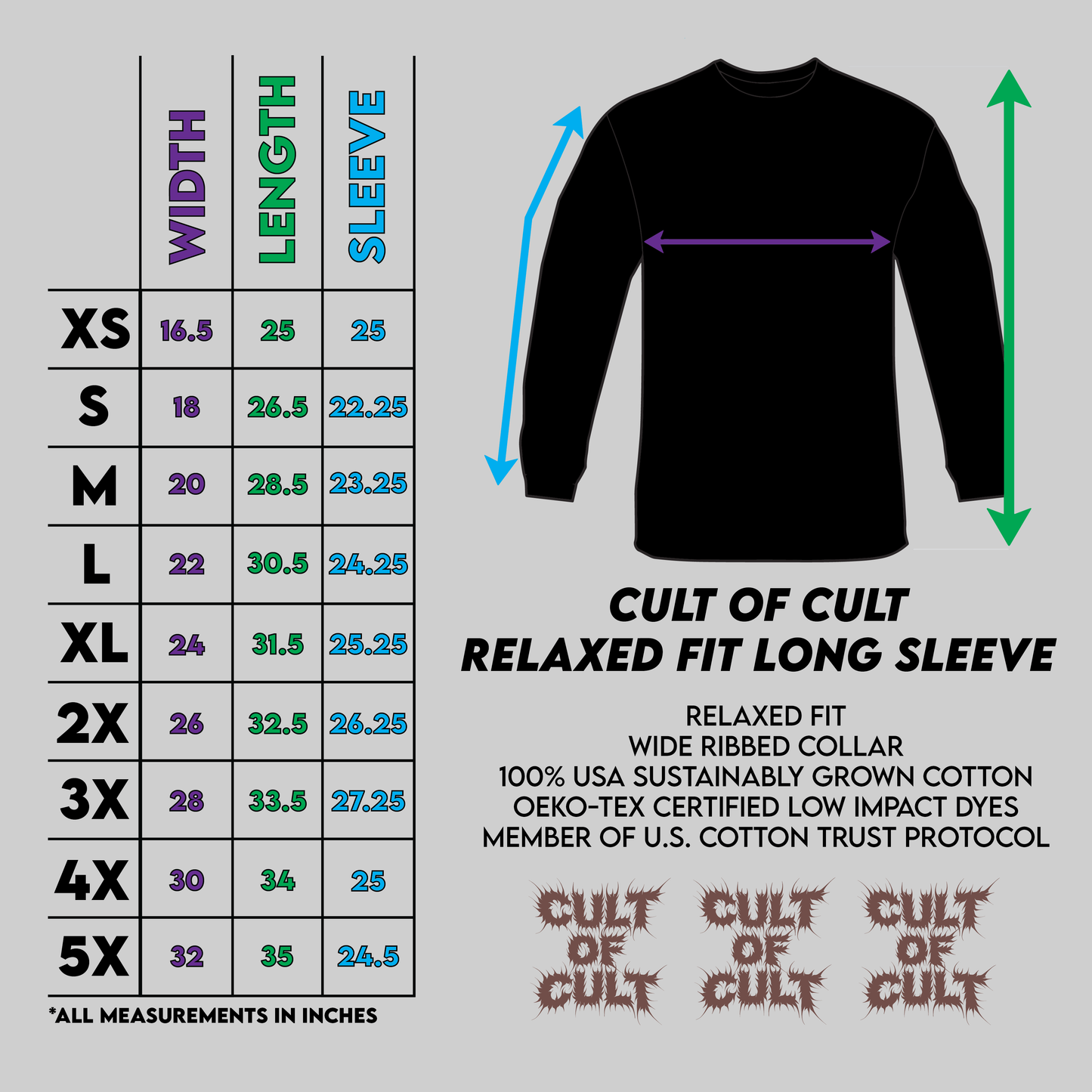 GraveDiggaz LS (white)
I order a TON of long-sleeve shirts from all kinds of companies, though mostly band/artist related. This was my first purchase from Cult of Cult and I have to say it is the best quality shirt I've received all of 2023. I loved it so much that I now intend to purchase another (Hellraiser) shirt on my next payday. Not because I'm much of a Hellraiser fan, but because the shirt design is pretty cool and I know the quality is going to be MORE than worth the price paid.
Good Quality Screen Printing
The printing is extremely good quality, the shirts are a little bit larger than I was expecting but I'm 100% satisfied!!